by giadaNKG on ott.26, 2011, under Interviste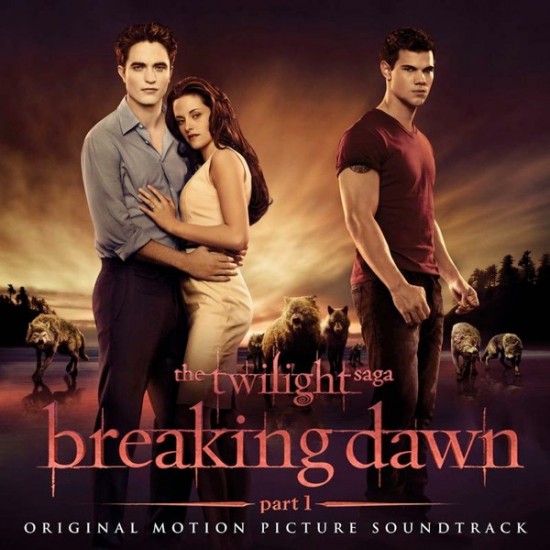 Cliccando sulle immagine sarete reindirizzati al sito ufficiale FB della soundtrack di BD dove, il 29 ottobre dalle 7.30 am PT cioè dalle 17:30 del 29 ottobre, sarà possibile ascoltare gratuitamente tutta la colonna sonora!
This Saturday 10/29, as dawn breaks over Forks, WA at 7:30am PT, you can listen to ALL of the BREAKING DAWN – PART 1 soundtrack for FREE on the soundtrack tab of our Facebook page (on.fb.me/BD1StkTab)! The album stream will be live for a full 24 hours – until 7:30am PT on Sunday 10/30!
:anteprima, breaking dawn, free, gratis, listen to, preview, soundtrack, Soundtrack, twilight
Benvenuti - Welcome

Italiano:

Stanche del Gossip senza fine? Pronte a considerare la Saga un grande trampolino di lancio, ma anche solo uno dei tanti passi di quel lungo red carpet che Rob calcherà nella sua carriera? avete voglia di sbirciare dietro la carta patinata dei milioni di foto che immortalano il nostro attore preferito? Volete saperne di più sulle storie, i registi, le sceneggiature che Rob interpreterà o vorrebbe interpretare? Ve la sentite di guardare oltre quegli occhi e quel sorriso che hanno incantato tutte le persone che lo hanno conosciuto? BENVENUTE IN QUEST'ISOLA PERFETTA! Il NOSTRO luogo di perdizione e informazione...nessun giudizio, nessuna remora...questo è un angolo speciale, QUI POTETE ESSERE VOI STESSE.

English:

Tired of neverending Gossip? Ready to consider the Saga as a great springboard, but just one of the many steps along that red carpet Rob will walk during his career? would you peek behind the glossy paper of the millions photos that immortalize our favorite actor? Would you know more about the stories, the directors, the scripts Rob will play or would like to play? Would you dare to look beyond his eyes and smile that has charmed everyone who knew him? WELCOME TO THIS PERFECT ISLAND ! OUR site of perdition and informations ... no judgment, no hesitations ... this is a special corner, HERE YOU CAN BE AS YOU ARE.

Registrati! - Join!
cerca / search

EVENTI - RADUNI

Categorie

Il nostro archivio